Time to read
less than
1 minute
Read so far
Brussels - October 26, 2018
CEO-Vision organized an exceptional event on Thursday, October 25, in Brussels, in partnership with his loyal customer Enabel, the Belgian Development Federal Agency.
ENABEL presented the international deployment of GoFAST Collaborative Digital Workplace within their Agency which represents more than 1200 users all over the world.
It has been demonstrated how the GoFAST deployment has brought headquarters together with countries and improved knowledge sharing between countries.
During this eventful day, our guests were also able to enjoy their lunch to (re) discover our alternative to Office 365 / SharePoint, around testimonials, feedback and practical workshops on how GoFAST works.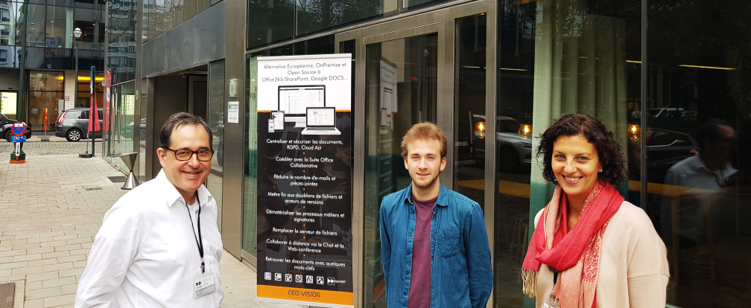 CEO-Vision want to thank its guests, who contributed to the success of this day providing the oppurtunity to exchange best practices around the use of GoFAST.
Special thanks go to the Belgian Federal Agency, ENABEL, who has trusted us for many years !